About us
Flexihostings.net.au has invested a considerable amount of time and money into developing an ideal hosting platform for both small businesses and individuals. From launching our clean, simple and easy to use Web Mail and Control Panel version, to offering high allowances for disk space and monthly data transfer, Flexihostings.net.au is confident that our service can meet the needs of a very wide range of customers.
Currently, Flexihostings.net.au services client websites ranging from web-based shopping portals, to websites dedicated to wedding photography, and everything that falls in-between – in over 140 countries around the world!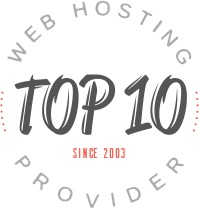 Flexihostings.net.au.net is among the Top 10 Web Hosting Provider in over 167 countries in the world which is verified by WHI in 2005.
VSP Hosting Plans
| Plan name | Space (GB) | Bandwith (GB) | CPU/vCore | RAM (GB) | Price | Order link |
| --- | --- | --- | --- | --- | --- | --- |
| | | | | | | View details |
Dedicated Hosting Plans
| Plan name | Processor | Core | RAM (GB) | HDD (GB) | Bandwith (GB) | Port Speed | Price | Order link |
| --- | --- | --- | --- | --- | --- | --- | --- | --- |
| | | | | | | | | View details |
Contact us
Address Suite 5.04, 365 Little Collins Street
Melbourne 3000, Victoria
This listing last update on